3D Pens!
Use our 3D pens in the teen room from 4-5 on Wed., Oct. 3rd. Your designs can be as elaborate as you can imagine.
For students in grades 5-12.
---
Teen Advisory Board
TAB
Come to the next Teen Advisory Board (TAB) meeting! It will be on Thursday, September 27th from 6-7. We will talk about want we would like the teen room to look like, what programs we would like the teen program to offer, as well as what books teens would like to be purchased. There will be popcorn!
---
Learn About Coding
The group will meet in the Teen Room on Monday, Sept. 24th. from 3:00 to 4:30.
Please come to the desk to sign-up.
This program is meant for girls in grades 6-9.
We request that program participants bring their own laptops if possible; we only have 4 laptops for participants to use.
This program is capped at 15 girls.
---
Pirates of the Caribbean
Teen Movie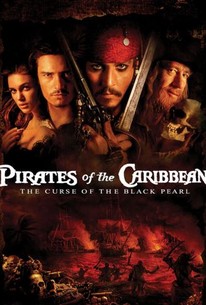 Come watch this great tale of swashbuckling, undead pirates set in the eighteenth century on Thurs., Oct. 11th at 5:30! There will be popcorn.
---
Find Your Next Favorite Book
Novelist
Novelist is a site the library subscribes to where you can find your next read. The way it works is you put in a book that you like and it suggests similar books.

Goodreads
Goodreads is a social networking site where you can read reviews of books, write reviews, and ask your friends to friend you on the site. After you friend them, they can see what books you've read and what you're planning on reading next.
---
LEARN A NEW LANGUAGE
Italian? Chinese? Pirate? Mango is free for all West Newbury patrons and offers a fast and convenient way to learn a new language. The courses are currently available in over 35 foreign languages. Start Learning!
Click here for a quick tutorial!
Award winning interactive language learning system allows you to learn conversational language.
Easy access at your convenience. Ready to Launch?
Click here for a quick tutorial
---
MUSIC
Freegal Music Downloads - Access almost 10 million songs and music and thousands of videos originating in over 100 countries. Now download up to 5 songs per week and 3 hours of streaming per patron.

For a quick overview of how to use Freegal, click here!
---