Anti-Racism Reading and Resources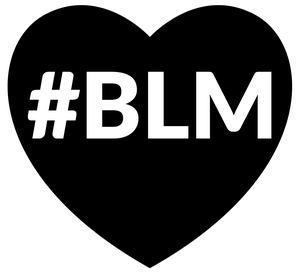 On June 9, 2020 the Massachusetts Board of Library Commissioners released this statement:
The Massachusetts Board of Library Commissioners stands with all who condemn racism and work for racial justice. We believe that Black lives matter.
Libraries are civic anchors, committed to access for all and strengthening bonds within and across communities. We stand firmly with all who battle the inequality, brutality, and failures of justice that have been laid upon Black Americans for centuries. We stand unequivocally for equity, justice, and opportunity. That said, libraries cannot stand solely on ideals. Libraries must find ways to encourage more diversity in our profession and recognize privilege in our everyday lives. We must listen to the communities that we serve and create opportunities for learning and action.
The United States of America can be the land of opportunity only when there is opportunity and justice for every member of society. We must speak out when there is injustice, but our words will mean little if they are not followed by action. The Massachusetts Board of Library Commissioners pledges to make racial and social justice integral and ongoing in our services and programs.
In this same spirit, we have collected resources and reading lists on this subject for children, teens and adults to explore.

Resources For Talking To Children & Teens About Race
Teaching Young Children About Bias, Diversity, and Social Justice
Teaching Tolerance: Race & Ethnicity
Social Justice Resources: Training & Teaching Resources
Links to Student & Youth Organizations that inspire and empower young people to become activists for social justice
Books about Racial Diversity. Anti-Racism For Kids 101: Starting To Talk About Race

Resources for All Ages
Extensive Anti-Racism Reading and Resources list created by Adrienne Butler from the Oklahoma Department of Libraries
MVLC's curated Black Lives Matter eBook list on OverDrive with classic and current titles about anti-racism and social justice
Articles, Podcasts, Films, Books and More: compiled by Sarah Sophie Flicker, Alyssa Klein
Racial Equity Tools: tools, research, tips, curricula and ideas for people who want to increase their own understanding and to help those working toward justice at every level
---