RESOURCES AND DATABASES
The Library has many online resources for you, from downloading books and music to learning a new language!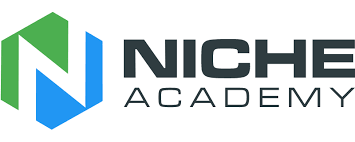 We have quick tutorials on how to get started on some of these resources. We hope they will help you!
The library subscribes to the following databases which are available with a West Newbury Library card:
---
CONSUMER INFORMATION
Your favorite consumer information magazine online. Login using your library card number.
Click here for quick tutorial!
---
GENEALOGY RESOURCES
Ancestry Library has made their database available to our patrons from home. You will need your library card number and PIN - extended thru December 31st! Discover your ancestors with the world's largest family history website.
Click here for a quick tutorial!

Beginning and professional genealogists can use this powerful online resource to trace family histories and American culture.
Click here for a quick tutorial.
---
LEARN SOMETHING NEW
A fast and convenient solution for your language learning needs. Mango is available in over 70 languages for adults and Little Pim has 10 languages for kids ages 0 - 6.
Click here for a quick tutorial!
---
NEWS
Current and archived coverage in full-text.
Includes Newburyport Daily News and the Eagle Tribune

This database covers military, government and defense news, issues, strategies, careers, benefits, training and much more. You will find current and archived news and information on the Armed Forces and U.S. federal government.

Search over 1,000 historical newspapers from around the country including the Newburyport Gazette, the Newburyport Herald, the Merrimack Intelligencer and the Haverhill Gazette

Search a total of 267 Boston Metro news sources including full-color image editions of the Boston Herald, Cape Cod Times and Worcester Telegram and Gazette. This extensive collection is available in the library and remotely with your library card on an easy-to-use mobile responsive interface. Includes easy citation tools, article sharing and email capability for your convenience


---
READING SUGGESTIONS AND REVIEWS
Get notified by email or text message when any member library of the Merrimack Valley Library Consortium orders new titles by your favorite authors or performers!

Read the latest edition of BookPage here. Let us know and we can put a copy in your curbside pickup. Sign up to receive their free e-newsletter.

Everything about books, authors, read alikes, including critiques and citation help.
Novelist K-8 Plus
Click here for a quick tutorial!

Sign up and receive a free weekly email about the newest books and movies at our library. Also includes eBooks, audiobooks, and magazines.

Put together by our own Tracy Larrabee. Check out her reviews and recommendations of some of the newest books and audiobooks.

The Massachusetts Book Awards recognize significant works of fiction, nonfiction, poetry, and children's/young adult literature published by Commonwealth residents or about Massachusetts subjects.
Search and browse bibliographies of over 50,000 bestselling fiction authors, with the latest books and series information.
Find and read more books you'll love, and keep track of the books you want to read. Be part of the world's largest community of book lovers.
Click here for a quick tutorial!
---
RESOURCES FOR LEARNING, PROJECTS & OTHER RESEARCH
Explore Driving-Tests, where you will find RMV manuals and practice tests to help you prepare. Driving-Tests provides G.A.R. Memorial Library patrons with unlimited access to official state driver's manuals, online practice tests for car, motorcycle and commercial driver's license (CDL), an exam simulator, and a DMV-related FAQ.

A great resource for school projects! Reliable sources, citation tools, & age-appropriate searches for elementary, middle school and high schoolers. Provided by Mass Library System and Mass Board of Library Commissioners.

Browse all the databases provided by the Massachusetts Board of Library Commissioners. Whether you are doing research, a school project or are the just curious type, there is something here for everyone!

Build your future. Learn and develop the skills needed to advance in work and life. Brush up on back to work skills, internet skills, creativity and design and much more.

Just like local public libraries, the law libraries are open to everyone. You can receive legal reference assistance, borrow books, and use print and electronic resources, including printing legal forms.

NewsBank consolidates current and archived information from thousands of newspaper titles, as well as newswires, web editions, blogs, videos, broadcast transcripts, business journals, periodicals, government documents and other publications.
Click here for tutorial

Explore Both Sides of an Issue with Gale's Opposing Viewpoints In Context. You'll find pro/con viewpoints, reference articles, interactive maps, infographics, and more.

O'Reilly for Public Libraries Online provides access to a broad range of computer and technical books from leading publishers.
---
Confused or overwhelmed by social media? Try one of these tutorials:
Facebook - Video
Google - Video
Instagram - Video
LinkedIn - Video
Pinterest - Video
Snapchat - Video
Twitter - Video
Zoom - Video
---